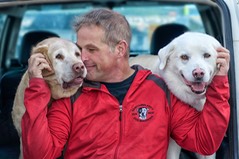 You are about to start an exciting journey.  
We use the latest techniques in force free evidence based practice to help you achieve results.  Best of all, it will be fun for both you and your dog.

Click on any of the  links in the drop down menu to discover more about the services we offer and how we can help you.
As always, if you have any questions, feel free to contact me directly