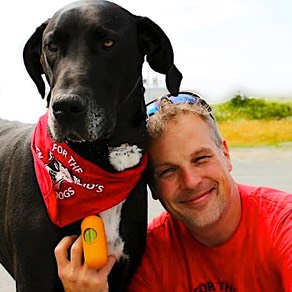 "My goal in life is to be the type of person my dogs know me to be"
Welcome to the home of Newfoundland's Dog Whisperer.  
Do you have a problem dog?  Maybe your dog bites and nips?  Maybe your dog suffers from separation anxiety?  Maybe your dog is agressive with other dogs or people?  Maybe you are having problems house training your dog? 
 I can help you.
 I have been a dog trainer and behaviorist since 2005.  I have successfully worked with all types of dogs with all types of problems.  No dog is too difficult to handle.
Contained in the pages above is information on the services I provide, contact information, pictures and stories of some of the dogs and families that I have worked with.  Feel free to take a look around and contact me with any of your concerns or to avail of any of the services I offer.
Enjoy
Ken